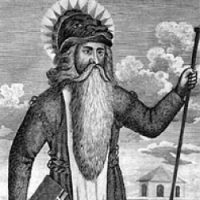 King William the Lion Family Tree showing:
parents
siblings
partner
children
Short Biography
King William the Lion of Scotland was born to Henry of Scotland and Ada de Warenne sometime in 1143. William's grandfather was King David I. In 1152 his father died and his elder brother Malcolm became heir to the throne. 
King David I died a year later in 1153 and Malcolm took the throne as King Malcolm IV. After the death of his brother in 1165 William became King of Scotland.
William married Ermengarde de Beaumont, great-granddaughter of King Henry I of England in 1186. They had four children:
Margaret, Countess of Kent (1193-1259)
Isabella, Countess of Norfolk (1195-1263)
King Alexander II (1198-1249)
Marjorie Countess of Pembroke (1200-1244)
William died on 4th December 1214 and was succeeded by his son, Alexander.
First published 2018; updated and republished Sept 24 2022 @ 4:46 pm – Updated – Sep 24, 2022 @ 5:02 pm
Harvard Reference for this page:
Heather Y Wheeler. (2018 – 2022). William the Lion Family Tree 1143-1214. Available: https://www.treesofblue.com/william-i-the-lion-family-tree-1143-1214. Last accessed November 7th, 2023