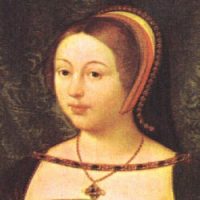 Margaret Tudor Family Tree showing:
parents
siblings
partners
children
Short Biography
Margaret was born 28th November 1489 and died 18th October 1541. She was the daughter of King Henry VII and Elizabeth of York.
In 1503 she married King James IV of Scotland. After her husband was killed at the Battle of Flodden Field, she acted as regent for her son, King James V until she remarried.
Marrying Archibald Douglas, Earl of Angus, alienated those that had previously supported her. When this marriage broke down she divorced Angus.
Her third marriage to Henry Stewart was just as disastrous as her second. After her son married Marie of Guise she enjoyed spending time with her daughter-in-law.  
Published May 28, 2020 @ 3:40 pm – Updated – Sep 21, 2022 @ 12:31 pm
Harvard Reference for Margaret Tudor Family Tree:
Heather Y Wheeler. (2020). Margaret Tudor Family Tree 1489-1541. Available: https://www.treesofblue.com/margaret-tudor-family-tree-1489-1541. Last accessed November 18th, 2023