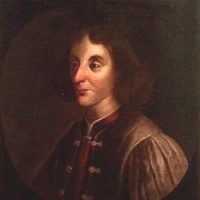 King Duncan II of Scotland Family Tree showing:
parents
siblings
partner 
child 
Short Biography
King Duncan II was born around the year 1060 to King Malcolm III of Scotland and  his first wife Ingibiorg Finnsdottir.
In 1072, Duncan was sent to England as a hostage of William the Conqueror to prevent his father from rebelling against William's rule. He remained in England until 1087.
Duncan married Ethelreda, daughter of Gospatric Earl of Northumbria and they had a son, William.
When King Malcolm III, died in 1093, Duncan's uncle took the throne as King Donald III over Malcolm's sons. He ruled from 13th November 1093 to May 1094 when Duncan managed to overthrow him and take the throne himself as King Duncan II. 
Duncan ruled for six months before he was killed at the Battle of Monthechin on 12th November 1094 by his uncle Donald. He was succeeded by his uncle Donald III who returned to the throne and ruled jointly with Duncan's brother Edmund.
First published 2017; updated and republished Oct 20 2022 @ 4:00 pm – Updated – Nov 5, 2022 @ 6:00 pm
Harvard Reference for this page:
Heather Y Wheeler. (2017 – 2022). King Duncan II Family Tree 1060-1094. Available: https://www.treesofblue.com/duncan-ii-c1060-1094. Last accessed September 6th, 2023